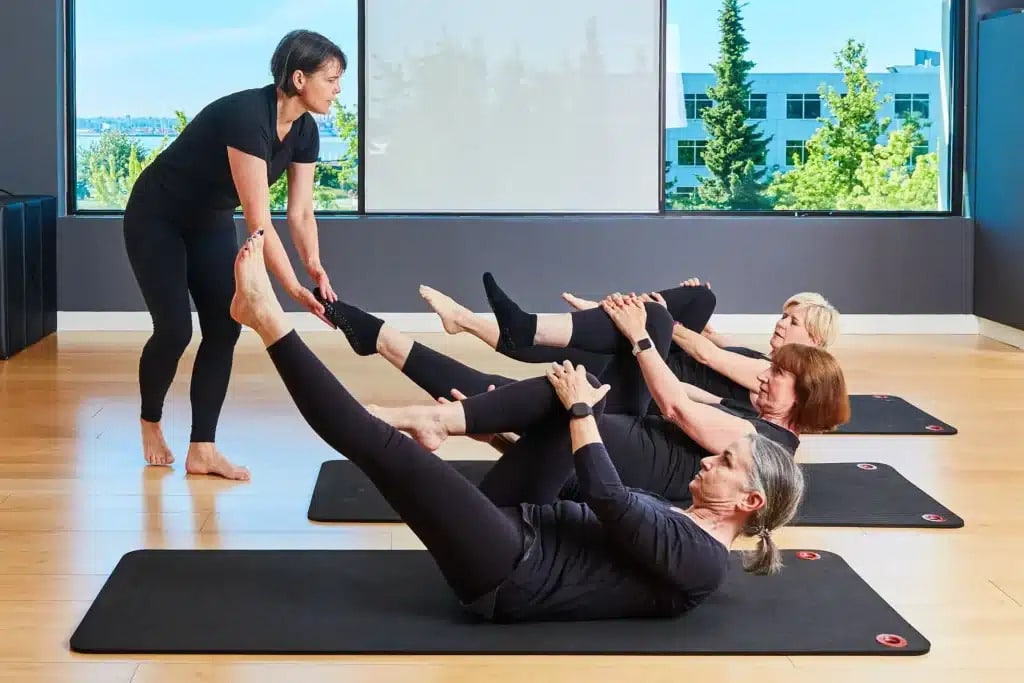 Are you looking to increase your core strength, improve balance and posture, and reduce pain? Clinical Pilates may be just the thing to help you reach your goals.
First developed as a physical rehabilitation program by Joseph H. Pilates in the early 20th century, Clinical Pilates has since been adapted into modern exercise programs designed to help individuals of all fitness levels achieve better results through an expert combination of specially crafted movements, breath work, and relaxation techniques.
In this blog post we'll explore what Clinical Pilates is, what benefits it can provide for health, along with helpful tips so that you can make the most out of your workouts!
What is Clinical Pilates?
Clinical Pilates is a specialized type of Pilates that focuses on rehabilitation and injury prevention in conjunction with your Trimetrics physiotherapist. These appointments are taken on separate days so that each client can maximize the benefits of each treatment session.
Clinical Pilates at Trimetrics may be claimed as a physiotherapy visit for patients who have extended medical plans. The rhythm of physiotherapy sessions to Clinical Pilates sessions will depend on each client's specific injury and goals. 
Clinical Pilates vs. Traditional Pilates
While traditional Pilates also promotes flexibility, strength, and balance, Clinical Pilates takes a more individualized approach while focusing on injury recovery and prevention.
Clinical Pilates involves one-on-one sessions with a physiotherapist who assesses the patient's needs, provides a diagnosis and treatment plan, and then with a highly trained Pilates instructor who provides and tailors the exercises accordingly. Clinical Pilates will usually incorporate specific equipment, such as reformers, Cadillac, chair and resistance bands, to enhance each patient's workout.
Additionally, Clinical Pilates can assist with a range of injuries, from minor muscle strains to chronic conditions, and can promote a faster recovery time. If you're looking for a safe and effective exercise program that takes your unique health needs into account, Clinical Pilates may be the perfect fit for you.
Benefits of Clinical Pilates for your physical and mental health
Clinical Pilates is an exercise system that has been gaining popularity due to its numerous benefits for physical and mental health.
Unlike traditional Pilates, Clinical Pilates is performed under the supervision of a qualified healthcare professional, which ensures that each movement is specifically tailored to the individual's needs and goals.
Clinical Pilates focuses on strengthening the body's core muscles, improving flexibility, and correcting postural alignment. Additionally, it can help alleviate chronic pain, reduce stress levels and improve mental clarity.
So, if you're looking for a safe and effective way to enhance your physical and mental health, Clinical Pilates may be just what you need!
Common issues that can be treated with Clinical Pilates
Clinical Pilates is a form of exercise that can effectively treat a wide range of common issues.
Whether you're suffering from chronic pain, poor posture, an overuse or a work injury, Clinical Pilates can help address the root cause of the problem and provide relief. By focusing on core strength, proper alignment, and controlled movements, Clinical Pilates can improve muscle imbalances and create better overall body awareness. Additionally, this form of exercise is low impact, making it perfect for those who may have difficulty with more strenuous activities.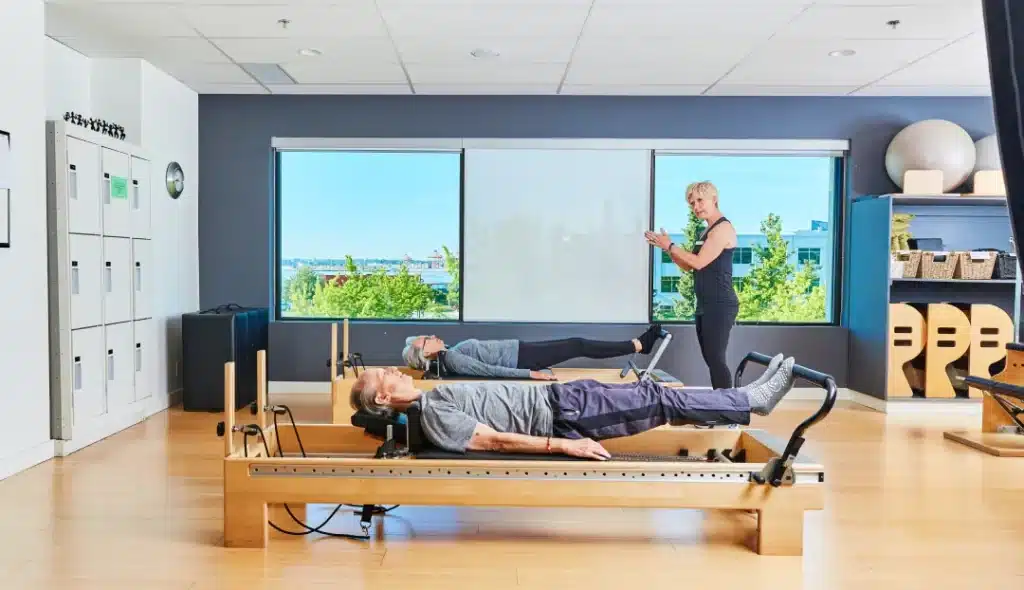 How to make sure you are getting the most out of your Clinical Pilates workouts
Whether you are in the middle of a series of Clinical Pilates workouts or just getting started, it's important to make sure you are maximizing the benefits of each session.
One way to do this is by setting clear intentions for each workout. Are you hoping to focus on building strength, improving flexibility, or reducing pain? Communicate these goals to your threapist and work together to develop a plan for the session.
Another important factor is consistency. Make sure you are scheduling your workouts regularly and committing to showing up and giving it your all.
Finally, be mindful of your form throughout each exercise. Taking the time to focus on your technique will not only improve your results, but it will also help prevent injury. By following these tips, you can be confident that you are getting the most out of your Clinical Pilates workouts.
Go Try Clinical Pilates
Clinical Pilates classes can be an excellent addition to any wellness routine. The specialized exercises can help to improve physical and mental health, combat common ailments and even stave off chronic conditions.
It's important to find a skilled professional with experience in Clinical Pilates who can understand your needs and provide guidance on how to get the most out of your program. If you need assistance getting started, we are here for you at Trimetrics Physiotherapy.
Our experienced team of professionals can create a custom plan that works with your lifestyle, giving you the best chance at success. Visit us today for more information or to book your first appointment.
With the right knowledge, commitment and support system in place, there is nothing standing between you and improved overall wellbeing through Clinical Pilates!