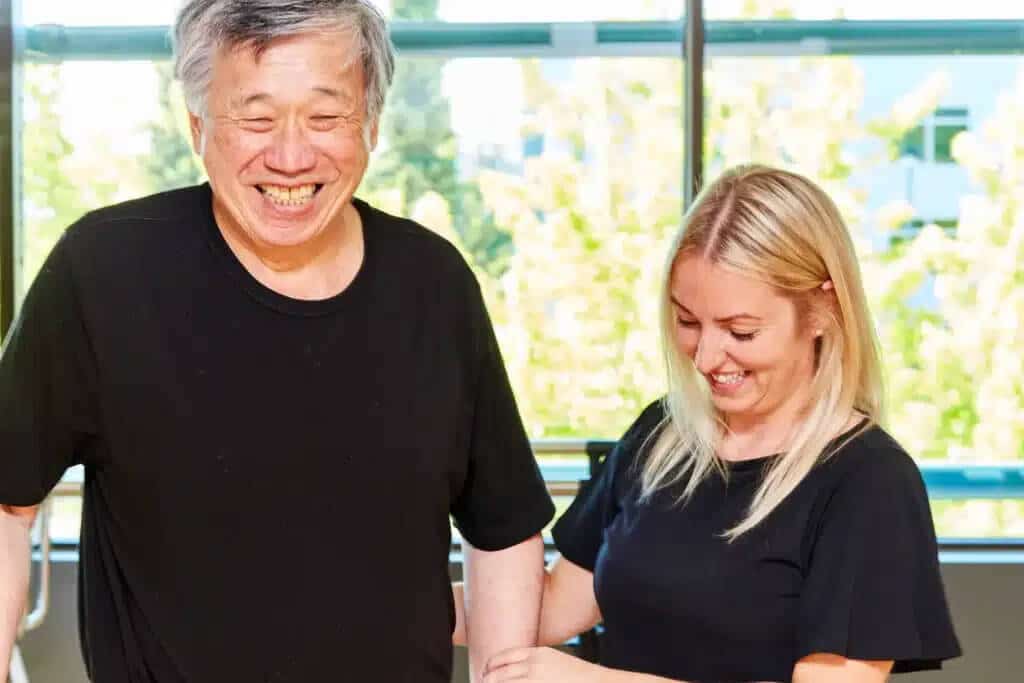 Navigating the world of neuro physiotherapy can be daunting, but it doesn't have to be. This specialized branch of physiotherapy focuses on treating individuals with conditions that affect the brain and central nervous system.
Let's delve deeper into what neuro physiotherapy entails and how it can help.
Understanding Neurological Physiotherapy
Neurological physiotherapy is a rehabilitation approach designed for people dealing with ailments related to the brain, spinal cord, or nervous system.
It addresses conditions such as:
Stroke
Cerebral Palsy
Traumatic Brain Injuries
Multiple Sclerosis
Parkinson's Disease
Alzheimer's
Muscular Dystrophy
Neuro physiotherapy employs a range of techniques and exercises that target muscle strength, coordination, balance, and mobility. The ultimate goal is to enhance day-to-day function, foster independence, and improve the quality of life for individuals living with neurological conditions.
The Role of Neuro Physiotherapy in Different Conditions
Stroke
Recovery from stroke can be a long-term effort and difficult journey. Neuro physiotherapy plays a vital role in post-stroke rehabilitation, helping patients regain functional independence and hence a better control of daily lives. Neuro physiotherapists focus on maximizing daily physical function by enhancing functional mobility, improving balance and coordination, reducing muscle stiffness, and ultimately improving a patient's quality of life.
A 2014 study found strong evidence of the benefits of physiotherapy in helping post-stroke.
Cerebral Palsy
Individuals with cerebral palsy often present with reduced functional capacity that might be associated with atypical movement pattern, muscle tone, and muscle strength. Neuro physiotherapy offers opportunities for individuals with this condition to maximize physical potential and independence. Specialized treatment programs focus on improving muscle tone, strength, posture, and functional goals.
Traumatic Brain Injuries
Following a traumatic brain injury, patients may experience a range of physical and cognitive challenges. Neuro physiotherapy can play a crucial role in recovery, helping to restore motor function, balance, coordination, and cognitive abilities.
Some general treatment techniques include:
Therapeutic exercises
Manual therapy techniques
Prescription and application of equipment like orthotics, mobility aids, or wheelchairs
Functional training in self-care
Functional training at work, school, and play
Progressive Neurological Conditions
For conditions like Multiple Sclerosis, Parkinson's Disease, and Alzheimer's that progressively affects the nervous system and lifestyle, neuro physiotherapy can be helpful in learning tools to further manage symptoms, improving mobility, strength, and ultimately, the quality of life.
Choosing Trimetrics Physiotherapy for Neuro Physiotherapy
Trimetrics Physiotherapy, located in North Vancouver, has a dedicated team of therapists in neuro physiotherapy. Our personalized and comprehensive approach to treatment ensures that you receive the optimal care for your specific needs.
What to Expect During a Neurological Physiotherapy Treatment
Stepping into the world of neurological physiotherapy might seem daunting, but knowing what to expect can help ease anxieties. While we are the first to agree that every neurological injury is unique, here's a glimpse into what a typical session at Trimetrics Physiotherapy entails:
Initial Assessment
The first step in your neuro physiotherapy journey is an initial assessment. This comprehensive evaluation allows us to understand your personal needs, challenges, and goals. We evaluate your physical abilities, motor function, balance, coordination, muscle strength, and flexibility.
Personalized Treatment Plan
Once we have a clear understanding of your condition and how it is impacting your function or quality of life, we create a personalized treatment plan tailored to your unique needs,objectives and goals.
Therapeutic Exercises and Manual Techniques
During your sessions, you'll be guided through a series of exercises designed to improve your motor skills, strength, balance, and coordination. These may include stretching exercises, strength training, balance activities, gait training, and functional movement exercises.
Our neurological physiotherapists may also employ hands-on or manual therapy techniques such as joint mobilization or muscle/tendon techniques to alleviate pain and enhance movement. Depending on your condition, we may utilize specialized equipment or assistive devices to aid in your rehabilitation. Ultimately the combination of exercise and hands-on therapy will help to facilitate positive changes in the neurological system known as neuroplasticity.
Ongoing Monitoring and Adjustments
Throughout your treatment journey, our therapists continually assess your progress. Based on these assessments, we adjust your treatment plan as needed to ensure optimal recovery.
Education and Home Exercise Program
Education is a key component of neuro physiotherapy. We believe in empowering our patients with knowledge about every individual's condition and how to manage it. We provide information about exercises you can do at home, lifestyle modifications, and strategies to prevent further complications.
Support and Encouragement
At Trimetrics Physiotherapy, we understand that every neurological condition is unique to the person and that each person has their own specific challenges. Our team is here to provide not only professional treatment but also emotional support and physician communication. We strive to create a supportive and encouraging environment where you feel seen, heard, and cared for.
Next Steps
Are you or a loved one grappling with a neurological condition? Don't let it define you. Experience the transformative power of neuro physiotherapy and neuroplasticity at Trimetrics Physiotherapy. Book your personalized neuro physiotherapy session with us today and take the first step towards recovery.
Our team is ready to walk with you every step of the way, offering professional guidance and compassionate support. With Trimetrics Physiotherapy, you're not alone on your journey to recovery.
References
Veerbeek JM, van Wegen E, van Peppen R, van der Wees PJ, Hendriks E, Rietberg M, Kwakkel G. What is the evidence for physical therapy poststroke? A systematic review and meta-analysis. PloS one. 2014 Feb 4;9(2):e87987.
Holmberg TS, Lindmark B. How do physiotherapists treat patients with traumatic brain injury? Advances in Physiotherapy. 2008;10:138-145